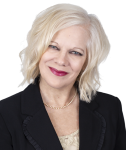 Contact Christie Kennedy to schedule an appointment to view this property.
Photo Gallery - Listing ID 2310904
Price: $275,000

Status: Pending

Address: 4245 DELAWARE Avenue

Kenner

,

Louisiana

70065

Bedrooms: 3

Full Baths: 2

Total Baths: 2

SqFt: 1,869
WELCOME HOME!
COVERED FRONT PORCH FOR LOTS OF FRESH AIR
WOW!! WE'RE GETTING A BRAND NEW ROOF!! YAY!!
GREAT CORNER LOCATION! STREET SCENE FACING EAST!
ENTRY FOYER...LET THE SUN SHINE IN THROUGH THE GLASS INSET DOOR
FORMAL LIVING ROOM, OFFICE, COMPUTER ROOM....TAKE YOUR PICK!!
OH, A GREAT PLACE TO REST MY TIRED WINGS!! NOTE: KITCHEN AND INFORMAL DINING IN THE REAR...GREAT FLOW FOR ENTERTAINING...ESPECIALLY WHEN ALL THE FEATHERED FRIENDS GET TOGETHER!!
A TOASTY PLACE TO WARM YOUR FEATHERS ON FROSTY DAYS!!
OKAY EVERYONE, QUICK.....GO GET SOME MASHMALLOWS!! IT'S "ROASTING TIME!"
WHERE ARE ALL THE BOOKS?? ROAD TRIP TO THE LIBRARY!!!
SOARING CEILING IN DEN! HEY, I COULD PROBABLY FLY AROUND IN HERE!!!
SOMETHING SMELLS YUMMY!! HURRY UP, WE'RE HUNGRY!!! LOOK AT ALL THESE CABINETS AND COUNTERTOP SPACE, TOO!! YAY!!
I WONDER WHAT'S COOKING IN THE MICROWAVE?? HEY, WE HAVE A DISHWASHER,TOO!!
THAT'S NOT DINNER!!! THAT'S CARDBOARD!!! INFORMAL DINING WITH A BREAKFAST BAR FOR QUICK SNACKS!
TIME FOR A NAP!!! BEDROOM 1 OF 3
STAY SAFE!! WASH YOUR WINGS, WASH YOUR WINGS, OOPS! I MEAN HANDS!!!
BEDROOM 2 OF 3.....OHHHH, A NICE, SOFT FLOOR.....JUST LIKE MY FEATHERS!!!
NIGHTY-NIGHT :) PRIMARY BEDROOM WITH A SOARING CEILING, JUST LIKE IN THE DEN!!
SOARING CEILING IN PRIMARY BEDROOM - THE SAME AS IN THE LIVING ROOM!
GOT TO BRUSH MY TEETH...OOPS! I MEAN BEAK!!! SOMETIMES I FORGET THAT I AM A FLAMINGO! LOL
OH NO!! AN EMPTY CLOSET!! LET'S GO SHOPPING!!! HERE'S A WALK-IN PRIMARY CLOSET TO FILL WITH ALL OF YOUR FAVORITE THINGS!!
TILE TUB SURROUND IN PRIMARY BATH
SPLISH - SPLASH!!
WHERE ARE MY FRIENDS?? FLOSSIE, ARE YOU IN HERE???
CONVENIENT LAUDRY ROOM, JUST OFF THE KITCHEN
DOUBLE GARAGE! ONE + ONE = DOUBLE!! YAY!! TWICE THE SPACE!!
STORAGE CABINETS - STUFF ALL OF YOUR "STUFF" IN HERE!
COVERED PATIO - DOOR LEADS TO DEN LET'S THE PARTY FLOW TO THE PATIO AND THE SIDE YARD....SEE NEXT PHOTO......
SIDE YARD...JUST THE RIGHT AMOUNT OF A GRASSY SPACE AND SUN AND SHADE, TOO!
THIS UNIT IS APPROXIMATELY 2+ YEARS OLD SAID OUR OWNER...HEY THAT IS YOUNGER THAN ME!!!
LONG AND LOVELY AT THE CORNER OF DELAWARE AVENUE AND 43RD STREET
STREET SCENE FACING WEST
STREET SCENE FACING EAST
THANKS FOR COMING BY......
DON'T FORGET ABOUT OUR NEW ROOF!!